Winnetou EA – The Retracement Scalper
Winnetou* EA is the first fully automated Expert Advisor developed by KlondikeFX. The developement started as early as in 2011.
Winnetou's strategy mainly consists of scalping retracements in major trends.
Now after more than 3 Years of coding and testing and with over 9.000+ lines of code including countless unique features , Winnetou EA is probably the most advanced scalper available to retail Forex traders.
* Winnetou is a fictional Native American hero of several novels written by Karl May.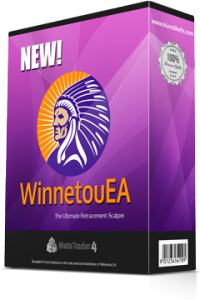 echo "9000";[/insert_php]" unit="" unit_pos="suffix" icon="" border="yes" color="" direction="up"]Lines of code
echo do_shortcode('3027');
[/insert_php]" unit="$" unit_pos="prefix" icon="" border="yes" color="" direction="up"]Real money reference accounts*
$now = time(); // or your date as well
$your_date = strtotime("2012-11-14″);
$datediff = $now – $your_date;
echo floor($datediff/(60*60*24));
[/insert_php]" unit="" unit_pos="suffix" icon="" border="yes" color="" direction="up"]Days of live trading
*refreshed daily